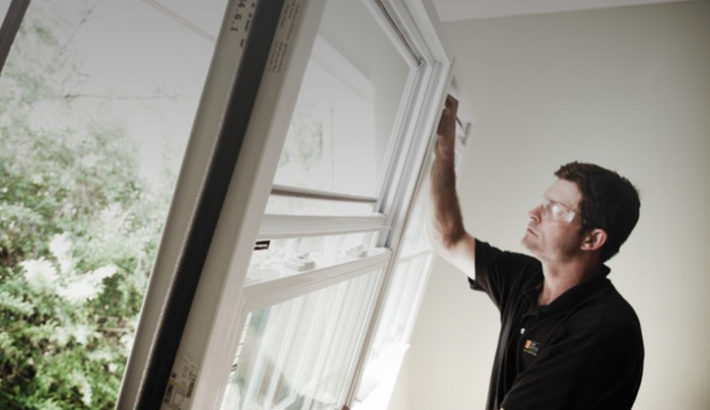 How Your Windows & Doors Help You Save Money On Energy Bills
While you may think that your thermostat regulates the temperature in your home, there's a lot of parts that work together to keep you comfortable. If you're looking to save money on your energy bills, there are plenty of open doors for you to do so.
From upgrading to the latest energy efficient models to installing weather-stripping where it's needed on your window and doors, you can save money and energy with an upgrade. See how your windows and doors can help you save money on your energy bills.
An upgrade to an energy-efficient window or door can sometimes require the help of a pro. Contact Quality Window and Door today for quotes from pros in your area.
The Importance Of Windows & Doors
You may not realize it, but your windows and doors are hard at work to not only let natural light in but keep your home comfortable. When used properly, they can help you save money on your energy bills. However, old windows and doors can result in wasted money and energy.
To see how important your windows and doors are, you might want to get a home energy audit. This can help you discover what issues you might have in your home that's letting energy, like hot and cool air, go to waste.
Here are a few steps you can take to make sure your windows and doors are aiding in energy efficacy.
Energy Star Windows & Doors
One of the best things you can do to reduce utility bills is to install new windows and doors, replacing older ones with those that are energy-star certified. This certification means that the windows and doors have passed requirements that make it guaranteed energy efficient. You can have peace-of-mind that your new windows and doors will be taking a big step toward conserving energy.
Energy-star certified products are sold by various manufacturers, so It's best to consult a pro who can help guide you towards the best fit for your home. The next step is to install them properly.
Weather Stripping
How often do you think of your weather stripping? I would guess likely not that often, but when you feel a draft coming in from a window or door, you'll definitely be considering how you can repair it. Weather-stripping windows and doors must be redone if there's any air escaping the home around the entryways. The good news is, that it's not a very expensive project to take on. If you like to DIY, you may even be able to do some parts of task yourself.
Insulate Windows
Generally, insulation is associated with the fluffy or foam-like material that goes into your walls. So why would you ever consider insulating your windows? Insulation comes in many forms! There are various materials you can use to insulate your windows and let light in. By wrapping your windows, you can add another layer between you and the outdoors. It's best to do this during winter. Some local hardware stores sell kits where you can easily add a layer of plastic-like material around your window, keeping all visibility. If you don't care about the view as much, you can hang bubble wrap inside your window frames. This is a great way to keep heat in and provide yourself with additional privacy.
Window Treatments
Window treatments are another way to add another layer between you and the outdoor air. An investment in some energy-saving, thick blackout curtains is one of the best decisions you can make. Not only does it allow for better rest at night, but it helps to keep the temperature in the room steady. On the higher end, blackout curtains can cost upward of $75. This includes noise-reduction features as well. On the low end, you could spend around $25 for a smaller pair. Choose the window treatments that are right for your needs and budget.
Storm Doors
Unlike windows, you don't want to put a curtain between you and your door. But for an added barrier, storm doors are a practical solution to reducing energy usage in your home. They can help to block outside air from coming in as you enter, and vice versa. Storm doors vary in price. The costs can become more expensive depending on the material and features of the door.
Conclusion
If you're wondering how you can cut back on energy usage, try using the above tips. Just trying a few simple updates to your windows and doors can help to cut down on utility bills. Contact Quality Window & Door today for an estimate and get saving.