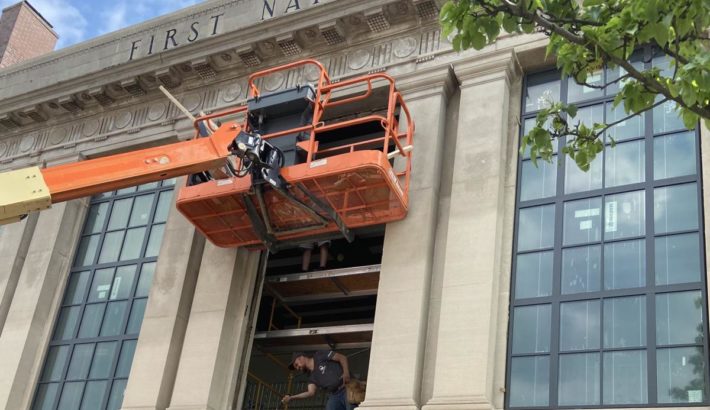 We installed new Marvin windows last month in the former First National Bank of Angola Building. The windows turned out beautiful and the Angola Historic Preservation was pleased with the outcome.
ANGOLA — A second set of replacement windows to be installed at the former First National Bank of Angola building on the Public Square started going in on Monday afternoon and appear to be complete, minus some trim.
"The HPC is very pleased with how this situation turned out. The company that owns the bank building went from willfully ignoring the City of Angola's laws regarding historic preservation to being quite cooperative, even making changes HPC didn't ask for. It was a refreshing change of attitude," said Lee Sauer, president of the Historic Preservation Commission.
Once completely renovated, the former bank building will be headquarters for two of Blake's businesses, Our Country Home and EnTrust Capital Management. Interior work is expected to be completed next month, a company spokesman said.