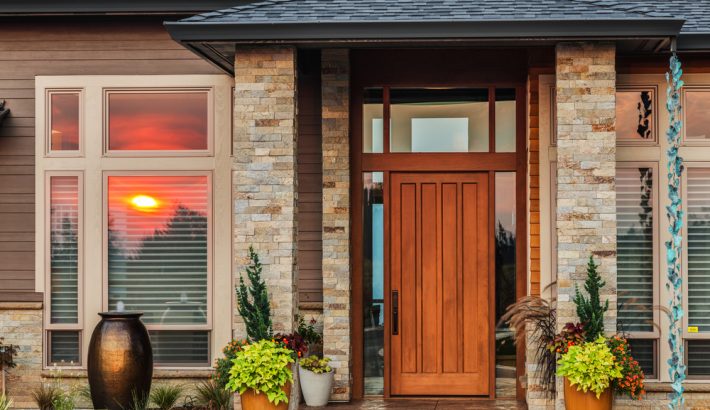 Your front door is the first thing that people see when they arrive at your home. Don't be afraid to let it make a statement.
People are starting to branch out from the traditional classic green, red, and black colors. If you're trying to add curb appeal this season, look to shades of color that instantly welcome people to your home.
The front door is the welcoming point of your home, and therefore a striking door color-or one that complements the rest of the home-is essential. Look to the main or "field" color of your entire home for color ideas. If your home is a neutral color such as beige, brown, or gray, then an eye-catching color such as blue, red, yellow, orange, or even a purple eggplant color could be perfect. If the field color of your home is brick or flagstone that incorporates a lot of different colors, a more subdued charcoal gray, burnt umber, or hunter green could bring the color palette of your outdoor home together nicely.
The best part about a bold front door? You may be able to substitute repainting your entire exterior with striking elements like shutters or doors, cost-effectively transforming your home's entire look.
Contact Quality Window & Door today for a consultation and see how a new exterior door can bring new curb appeal to your home.